Torrin is thrust from his simple life into the world of war when Corath sends its troops into Stravius, destroying Torrin's home. Now his only choice is to fight back using his unique powers. But what happens when Prince Darian arrives to help Corath's forces?

Rated R for violence, cursing, bondage, lemon, lime, and other random adult content, along with other assorted fruits.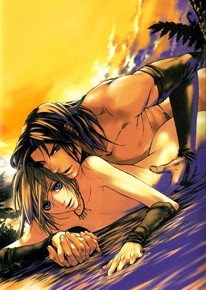 This picture inspired Necromancer. The blond is Torrin and the other is Darian. This pic isn't mine.